Daniel Vincent Gallery, Jr., USN
| | | | |
| --- | --- | --- | --- |
| Born | 10 Jul 1901 | | Chicago, USA |
| Died | 16 Jan 1977 | (75) | Bethesda Naval Medical Center |
Ranks

| | | |
| --- | --- | --- |
| 30 Jun 1935 | | Lt.Cdr. |
| 16 Aug 1940 | | Cdr. |
| 20 Jun 1942 | | T/Capt. |

Retired: 1960




Decorations
Warship Commands listed for Daniel Vincent Gallery, USN
Ship
Rank
Type
From
To
USS Guadalcanal (CVE 60)
T/Capt.
Escort carrier
25 Sep 1943
16 Sep 1944 (

1

)
USS Hancock (CV 19)
T/Capt.
Aircraft Carrier
7 Sep 1945
10 Dec 1945
Career information
Captain Daniel Vincent Gallery, Captain of the escort carrier USS Guadalcanal, commanding US Navy Task Group 22.3 captured U-505 off the coast of West Africa on June 4, 1944.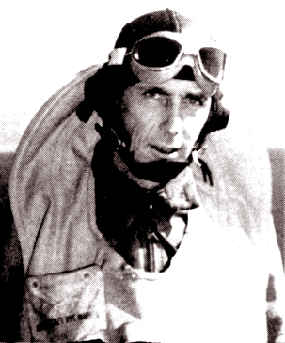 Captain Gallery was born and raised in Chicago, Ill. He was a graduate of the United States Naval Academy, Annapolis, Md. in the 1920s, following which he underwent flight training at the naval flight school in Pensacola, Fl.
In 1942 he commanded the Fleet Air Base in Reykjavik, Iceland where he was awarded the Bronze Star for combat operations against the U-boats.
In September 1943 he was appointed Commanding Officer and commissioned USS Guadalcanal. Under his command, the USS Guadalcanal Task Groups sank U-544, U-68, U-515, and captured U-505, for which the Task Group was awarded the Presidential Unit Citation and Captain Gallery the Distinguished Service Medal.
In September 1944 he was appointed staff to the Deputy Chief of Naval Operations after which he served as Commanding Officer of the aircraft carrier USS Hancock. Attaining the rank of Rear Admiral, he became Asst. Chief of Naval Operations and held several other key commands, including Carrier Division Six during the Korean War. He retired in 1960.
He made his home in Oakton Va. and was a prolific writer on naval subjects, both factual and fictional, having written 8 books and numerous magazine articles. He also carried on a lively correspondence with a number of his former opponents in the German U-boat arm.
He died at the Bethesda Naval Medical Center in January 1977 at the age of 75.
Events related to this officer

16 Jan 1944 (position 40.30, -37.20)
German U-boat U-544 was sunk in the North Atlantic north-west of the Azores, in position 40°30'N, 37°20'W, by depth charges and rockets from Avenger aircraft (VC-13) of the US escort carrier USS Guadalcanal.
10 Apr 1944 (position 33.24, -18.59)
German U-boat U-68 was sunk north-west of Madeira, Portugal, in position 33°24'N, 18°59'W, by depth charges and rockets from Avenger and Wildcat aircraft of the US escort carrier USS Guadalcanal (VC-58).

You can help improve officers Daniel Vincent Gallery's page
Click here to Submit events/comments/updates for this officer.
Please use this if you spot mistakes or want to improve his page.



As an Amazon Associate uboat.net earns a commission from qualifying purchases.