Sir Henry Bernard Rawlings OBE, RN
| | | | |
| --- | --- | --- | --- |
| Born | 21 May 1889 | | The Downes, Hayle, Cornwall, England |
| Died | 30 Sep 1962 | (73) | Bodmin, Cornwall, England |
Ranks

| | | |
| --- | --- | --- |
| 15 May 1905 | | Mid. |
| 15 Jul 1908 | | S.Lt. |
| 15 Jan 1910 | | Lt. |
| 15 Jan 1918 | | Lt.Cdr. |
| 30 Jun 1923 | | Cdr. |
| 31 Dec 1930 | | Capt. |
| 15 Jan 1941 | | Rear-Admiral |
| 7 Nov 1943 | | Vice-Admiral |
| 15 Sep 1946 | | Admiral (Retired) |

Retired: 23 Aug 1946




Decorations
Warship Commands listed for Henry Bernard Rawlings, RN
| | | | | |
| --- | --- | --- | --- | --- |
| Ship | Rank | Type | From | To |
| HMS Valiant (02) | Capt. | Battleship | 26 Aug 1939 | 24 Oct 1940 |
Career information
We currently have no career / biographical information on this officer.
Events related to this officer

9 Jul 1940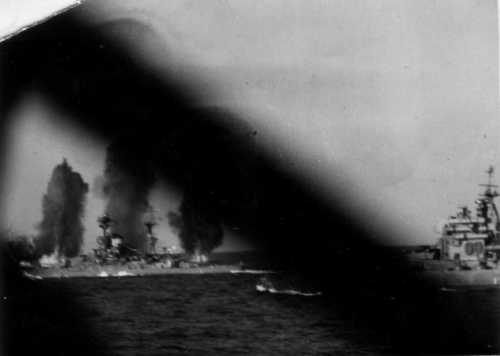 This photograph show HMS Valiant (nearest to the camera) and HMS Resolution and is most likely taken during an Italian air attack (by SM 79 bombers) against Force H on 9 July 1940. The photograph is taken from HMS Enterprise.
Photograph with thanks to John Hancocks whose father Lt.(E) J.P. Hancocks served at HMS Enterprise during that time.

You can help improve officers Henry Bernard Rawlings's page
Click here to Submit events/comments/updates for this officer.
Please use this if you spot mistakes or want to improve his page.