Georg Olschewski
Oberleutnant (Ing.) (Navy since 1928)
| | | |
| --- | --- | --- |
| Born | 2 June, 1911 | Horstmar near Staßfurt |
| Died | 29 September, 1996 | |
13/02/1940 : Iron Cross 2nd class (EK II)
01/06/1942 : Ubootskriegsabzeichen 1939
02/10/1942 : Iron Cross 1st class (EK I)
23/04/1944 : Knights Cross (116.)

01/11/1930 Oberheizer
01/11/1932 Heizergefreiter
01/10/1933 Maschinistenmaat
01/10/1935 Obermaschinistenmaat
01/11/1936 Obermaschinist
01/11/1939 Stabsobermaschinist
01/07/1941 Oberfähnrich (Ing.)
01/10/1941 Leutnant (Ing.) (35)
01/04/1942 Oberleutnant (Ing.) (92)

U-boat Career

U-66
IXC
Maschinist, LI, 9 patrols, 569 days
05.41 - 05.44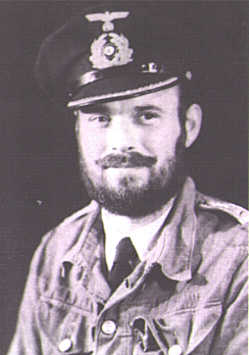 Oblt. (Ing.) Georg Olschewski
Georg Olschewski started his naval career in October 1928 at the age of 17 years. He rode then on the light cruiser Emden and Leipzig. From 1938 he rode for three years on the escort ships F-10 and F-8. In 1941 he changed to the U-boat force and became an Ober- maschinist and later the lead engineer of U-66.
With that boat he took part on the operation Paukenschlag in January 1942. He got his Knights Cross for emergency measures to save the damaged U-boat from sinking. When U-66 was sunk by the US-destroyer USS Buckley in May 1944, Georg Olschewski kept the U-boat afloat until all the crew had saved themselves. He and the majority of the crew were captured and became prisoners of war. Olschewski then spent nearly two years in captivity.
He served in the Bundesmarine from 1957 also in several staff positions. He left the Navy in September 1969 with a rank of a Fregattenkapitän.
Source

Dörr, Manfred
Die Ritterkreuzträger der U-Bootwaffe
Band 2. K - Z
Biblio-Verlag, Osnabrück, 1989
ISBN 3-7648-1153-6