Dipl. Ing. Willi Lechtenbörger
Kapitänleutnant (Ing.) der Reserve
| | | |
| --- | --- | --- |
| Born | 02 February, 1914 | Bottrop/ Westfalen |
| Died | 27 August, 1943 | Middle Atlantic |

Maschinist Willi Lechtenbörger
10/09/1940 : Ubootskriegsabzeichen 1939
10/09/1940 : Iron Cross 2nd class (EK II)
21/05/1941 : Iron Cross 1st class (EK I)
30/09/1942 : Deutsches Kreuz in Gold (29)
04/09/1943 : Knights Cross (99)

30/09/1935 Oberheizer der Reserve
13/03/1938 Maschinenmaat der Reserve
13/08/1938 Maschinist der Reserve
27/09/1939 Leutnant (Ing.) der Reserve
01/11/1941 Oberleutnant (Ing.) der Reserve
13/07/1944 Kapitänleutnant (Ing.) der Reserve (posthumous)

U-boat Career

U-60
IIC
LI; 3 patrols, 52 days *
08.40 - 10.40
U-201
VIIC
LI; 7 patrols, 235 days *
01.41 - 09.42
U-847
IX D2
LI; 1 patrol, 43 days *
01.43 - 08.43
* a LI is a Chief Engineer and not a Commander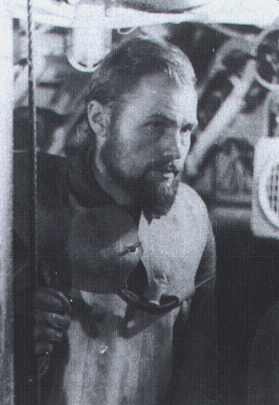 Willi Lechtenböger on board
Until the begin of the war Willi Lechtenbörger served only in some reserve courses. From February 1940 he got an U-boat training and became in August 1940 the chief engineer (LI) on U-60 under the command of Oblt. Schnee, the later Oak Leaves holder.
He left the U-boat along with his commander and they commissioned in January 1941 the type VIIC U-boat U-201. On seven patrols, mostly in the North Atlantic, he contributed with his technical knowledge to the great successes of the U-201.
In September 1942 he left U-201 and became in January 1943 the LI on the newly commissioned U-847. The U-boat, under the command of Kptlt. Kuppisch, was lost with all hands on the first patrol when it was sunk in August 1943 by US aircraft.
Source

Dörr, Manfred
Die Ritterkreuzträger der U-Bootwaffe
Band 2. K - Z
Biblio-Verlag, Osnabrück, 1989
ISBN 3-7648-1759-3