Martin Niemöller
Oberleutnant zur See (Crew 4/10)
Successes
3 ships sunk with a total of 9,903 GRT
| | | |
| --- | --- | --- |
| Born: | 14 Jan 1892 | Lippstadt |
| Died: | 6 Mar 1984 | Wiesbaden |
Ranks

| | | |
| --- | --- | --- |
| 1 Apr 1910 | | Seekadett |
| 15 Apr 1911 | | Fähnrich zur See |
| 27 Sep 1913 | | Leutnant zur See |
| 22 Mar 1916 | | Oberleutnant zur See |
| 24 Nov 1919 | | Out of naval service |
| 27 Dec 1919 | | Kapitänleutnant (Charakter) |
U-boat Commands
| | | | |
| --- | --- | --- | --- |
| UC 67 | 15 Jun 1918 | - | 29 Nov 1918 |
Notes
Friedrich Gustav Emil Martin Niemöller joined the U-boat fleet in 1915 and served on several U-boats. He first trained on the U-3, then in February 1916 joined U-73 (Gustav Sieß) as second officer. From Jan 1917 he served on the hugely successful boat U-39 (Walter Forstmann). During the next 8 months Forstmann and his crew sank no less than 35 ships for over 90,000 tons of shipping. Niemöller then became the first officer on the U-151 (Waldemar Kophamel) in August 1917. U-151 undertook one of the most successful patrols of the war shortly after that.
Niemöller finally got his own boat, UC-67, on 15 June 1918 and sank 3 Allied ships before the armistice on 11 Nov 1918.
After the war he briefly became a farmer before studying Protestant theology from 1919 to 1923. He was ordained in 1924 and became a pastor at Dahlem (suburb of Berlin) in 1931.
Martin Niemöller and his role in Nazi Germany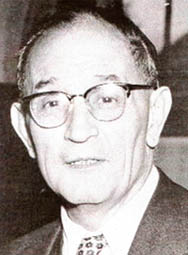 Niemöller initially supported the Nazi movement and only began to write against it after Hitler's seizure of power on 30 January 1933 – especially the Aryan paragraph which he said contradicted Christian charity values. He both spoke against Jews and protected them in his church. In 1933 he founded the Pfarrernotbund to combat the discrimination of Christians of Jewish background. In 1936 Niemöller signed a petition along with a group of Protestant churchmen, an action that prompted the mass arrest of nearly 800 men by the Nazis.
Martin Niemöller was arrested on 1 July 1937 and on 2 March 1938 tried for "activities against the state". He was sentenced to seven months in prison. Having been detained longer than his sentence he was released but immediately rearrested by the Gestapo. Niemöller ended up in the infamous concentration camps Sachsenhausen and Dachau from 1938 to 1945 narrowly escaping execution.
First they came …
Niemöller wrote one of the most famous and widely quoted poems about the persecutions by the Nazies, First they came … This poem exists in many versions, often modified to reflect a specific group persecuted. In an 1971 interview Niemöller said that his preferred version was this one:
In Germany, they came first for the Communists, And I didn't speak up because I wasn't a Communist;

And then they came for the trade unionists, And I didn't speak up because I wasn't a trade unionist;

And then they came for the Jews, And I didn't speak up because I wasn't a Jew;

And then . . . they came for me . . . And by that time there was no one left to speak up.
After the war he continued with his church activities and became an active pacifist and campaigned for nuclear disarmament.
Further reading
Wikipedia entry for Martin Niemöller
Wikepedia entry for First they came …
Ships hit by Martin Niemöller

As an Amazon Associate uboat.net earns a commission from qualifying purchases.